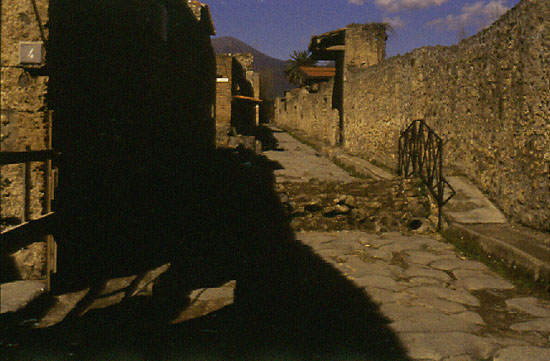 Remains of the underground canal the architect Fontana built 1594-1600 from the river
Sarno to Torre Annunziata. The aim was to provide a palace with water for the fountains.
During this work several inscriptions were found and even buildings with frescoed walls.
As you can see the canal went right through the center of Pompeii.
Photo: Örjan Rudstedt